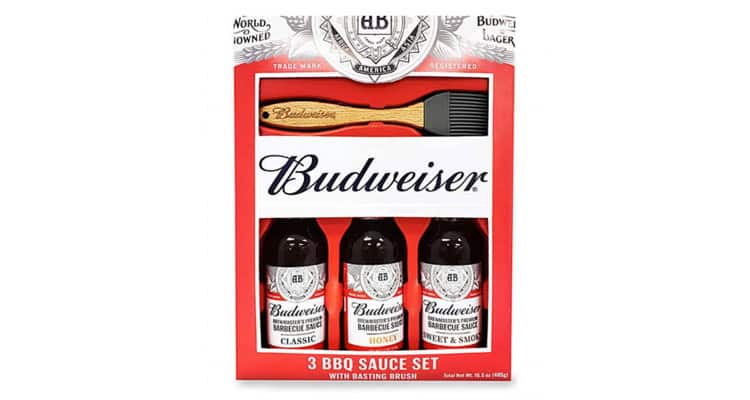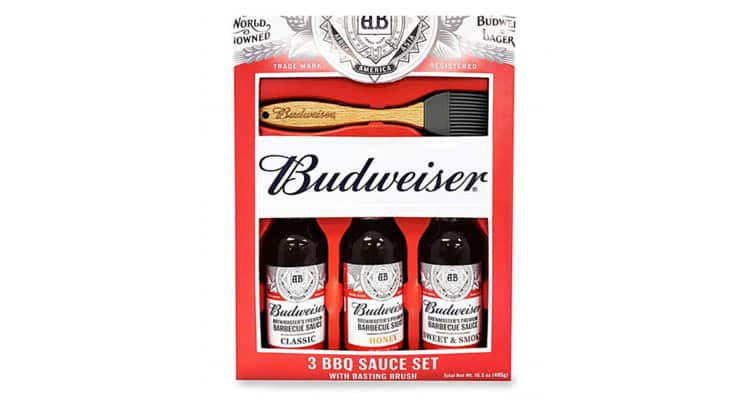 Budweiser has its own line of barbecue sauces, just on the heels of new flavors from Bulls Eye. The Budweiser-branded sauces are available online, in major grocery and club stores, in addition to restaurants nationwide. Also, Budweiser will sell the sauces at all Anheuser-Busch tour center gift shop locations. Here are the flavors they've created.
Budweiser Wing Sauce – Built for, what else, a Budweiser and wings! The wing sauce is nicely balanced with the right amount of heat, a hint of sweetness, a nice intermingling of butter and garlic with a pallet-cleansing burst of vinegar. This sauce is comfortably mild and can be kicked up for those who love hot and spicy.
Budweiser Barbecue Sauce – This sauce holds a blend of heat, vinegar, fresh herbs, and garden vegetables with subtle notes of hops, malts, and rice from the Budweiser.
Sweet and Smokey Budweiser Barbecue Sauce – Offers traditional barbecue flavor with subtle smokiness and a slightly tart and sweet balance with a caramelized sugar finish. This sauce is complex enough to work with lighter types of meat, such as chicken while holding to bigger flavors like beef and ribs. The special beechwood chips, made famous in the crafting of Budweiser, are used in creating this sauce, and the result is a flavor like no other with a finish that is subtly smoky with hints of hops and malt.
On Sale
Related content you might like:
Chris Johns
Chris Johns is the founder of Rock's Barbecue® and has been an avid barbecue fan for over 20 years. His mission is to make grilling and smoking the best food possible easy for everyone. And each year, he continues to help more people with grilling, smoking, and barbecue recipe recommendations.