Learn how to grill the perfect burger with this simple recipe. Grilling a burger may sound easy, but how many times have you had to choke down a dry, tasteless burger at that family reunion or neighborhood cookout? A few simple tips will show you how to grill the perfect burger.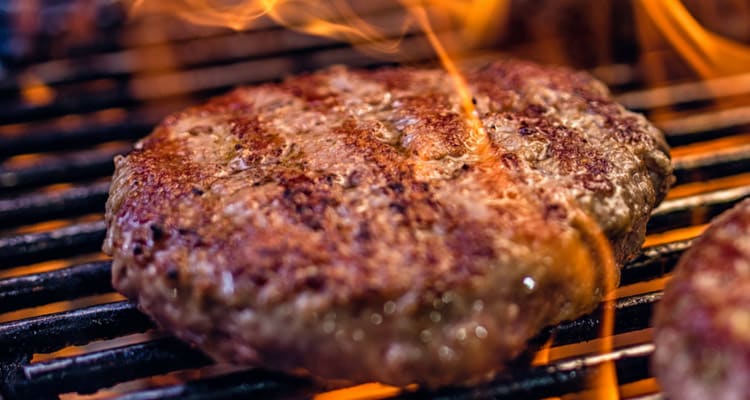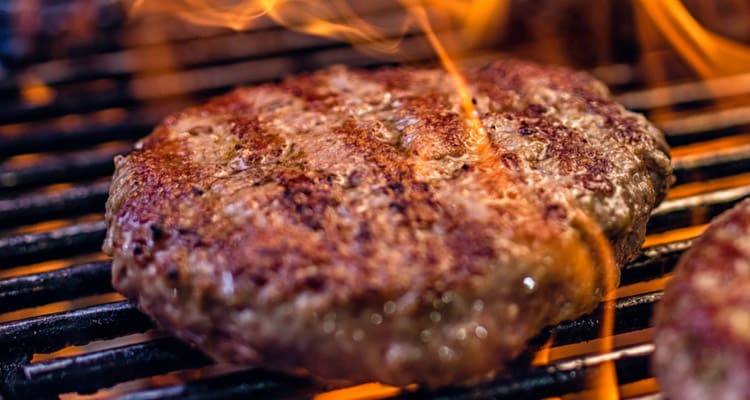 Burgers are not for dieters
You must start with ground beef that's at least 20 percent fat. Otherwise, your burger will be dry and tasteless. Sorry, this is the truth. If you want lean, look elsewhere. Much of that will cook out of course but will keep the burger moist and tasty while cooking. Ground chuck is the label to look for. Some folks mix this with ground Sirloin, but I don't find it worth the time. For four people, I recommend 1 1/2 pounds.
Use a gentle touch, don't mangle your burger
It is important not to overwork the meat. For this reason, don't attempt to mix any seasonings while forming your patties. There's time for that later. Divide the meat into 4 portions and form each one into a ball. Then, shape into 3/4 inch patties. Again, be gentle and avoid pressing down on the meat. Make an indention in each with your thumb to keep them flat after cooking. Stacking them on wax paper makes them easy to separate later. Refrigerate until ready to cook.
Season burgers last
Heat the grill to high and let it get good and hot, about 15 minutes should do it. Clean the grill and oil the grate to prevent sticking. When ready to begin cooking, remove your burgers from the fridge and season generously with salt and pepper. Nothing fancy, but season well. Don't do this until right before you grill your burgers, or it may suck all the moisture out of them.
Grill your burgers on high heat
Cook about 6 minutes per side for medium. If the burger sticks when trying to flip it's too soon. As the burger crusts up it will unstick itself. Whatever you do, don't press down on the burgers while cooking. This just squeezes the juice out of them.
Give your burgers a rest
After cooking, let your burgers rest for a few minutes to let the juices settle in. Cutting open the burger too soon may cause it to dry out. Serve with your favorite toppings!
Related content you might like:
Chris Johns
Chris Johns is the founder of Rock's Barbecue® and has been an avid barbecue fan for over 20 years. His mission is to make grilling and smoking the best food possible easy for everyone. And each year, he continues to help more people with grilling, smoking, and barbecue recipe recommendations.