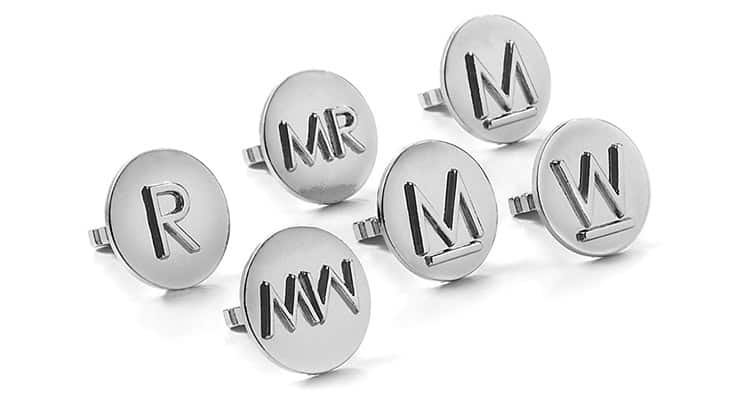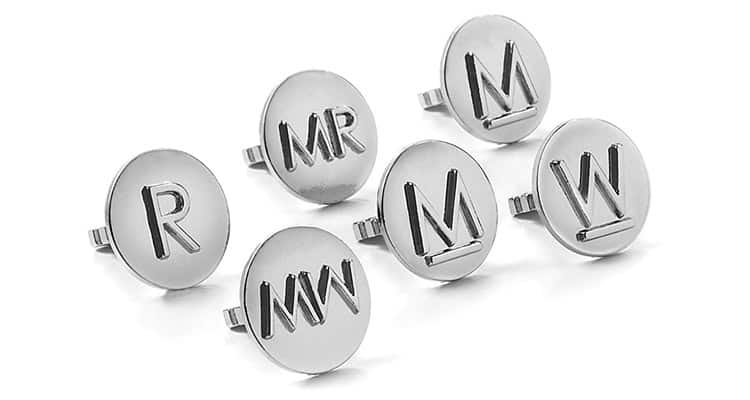 Grill Charms are similar in concept to the wine charm. These dime-sized solid stainless steel charms are placed in your food before grilling.
There were made popular on an episode of Shark Tank back in 2010 when the inventor Leslie Haywood struck a deal with shark investor Robert Herjavec to license her product. The episode was particularly noteworthy because she also received offers from 3 other sharks, a virtual feeding frenzy!
The stems are serrated to hold securely while grilling, moving, and flipping. Grill Charm your food prior to cooking to distinguish spices and flavors, steak temperatures, or to avoid health or allergy issues. When dinner comes off the grill everyone knows which one is theirs!
These grilling gadgets are available in several varieties, including temperature and level of spiciness. There's even a collection of various "do your own interpretation" images like sailboats, palm trees, and the like. They are easy to use but don't touch them till they cool down or you'll brand yourself!
Outset GC105 Steak Collection Grill Charms, Set of 6
LONG LASTING DESIGN: These grill charms are made from sturdy chromed zinc, ensuring that they will serve you will for many...
MINIMIZE CONFUSION: These grill charms are great for distinguishing between different flavors, spices, and more!
AVOID ALLERGIES: Great for separating steaks, burgers, and sandwiches when serving to delineate allergens in specific meals....
Related content you might like:
Chris Johns
Chris Johns is the founder of Rock's Barbecue® and has been an avid barbecue fan for over 20 years. His mission is to make grilling and smoking the best food possible easy for everyone. And each year, he continues to help more people with grilling, smoking, and barbecue recipe recommendations.