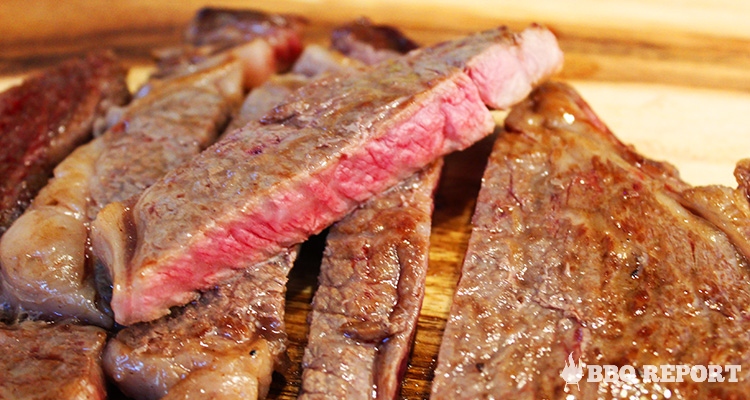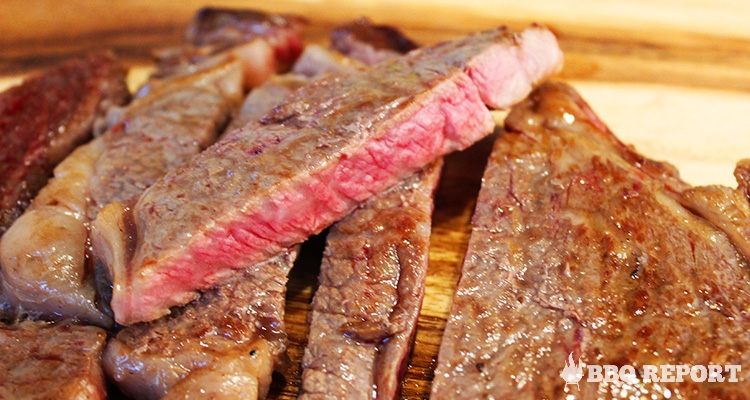 I've always wanted to learn how to cook Wagyu steak ever since first hearing about it.
Wagyu beef steak is legendary in the grilling community. It's known as the #1 premium steak in the world, and for excellent reasons, which I'll explain later.
When online butcher shop The Meatery reached out to me and offered to let me try some of their Japanese A5 Wagyu, I was…terrified.
Of course, I was excited to try authentic Japanese Wagyu beef. Who wouldn't be? But what if I screwed it up?
Real Japanese A5 Wagyu beef is not cheap! It's some of the most expensive steaks in the world.
But nobody buys Wagyu because it's cheap; they buy it to experience the best steak of their lives.
If I could swallow my fears (pun intended) and follow the straightforward instructions provided by The Meatery, it could be a once-in-a-lifetime meal I'd never forget.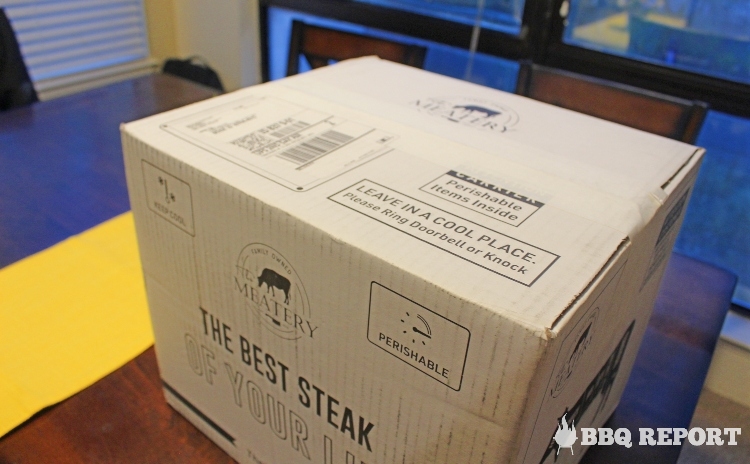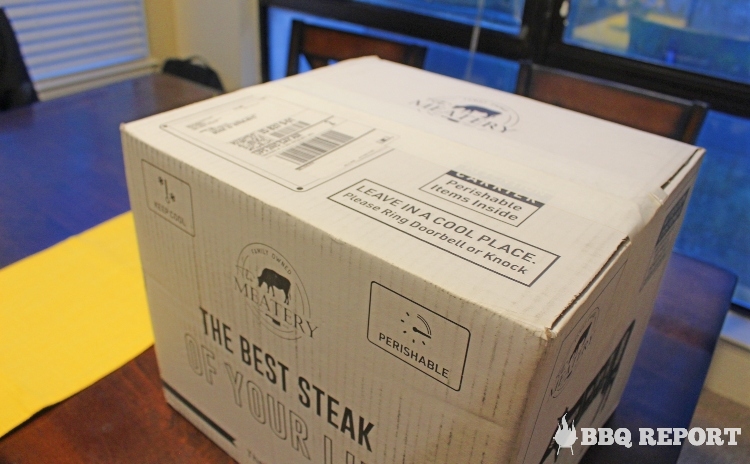 The following is my experience cooking Wagyu beef for the first time; what I learned, what I liked, and what I would do differently.
I hope you have the same fantastic experience as I did and thoroughly enjoy this delicious cut of meat.
Spoiler alert – Wagyu steak is not that difficult to cook.
What does Wagyu mean?
The term "Wagyu" refers to a Japanese breed of cattle. The term 'Wa' means Japanese, and 'gyu' means cow. It is a name given to cattle breeds developed over centuries in Japan.
Wagyu beef comes from four primary Japanese cow breeds: Akage, Kuroge, Mukake, and Nihon Tankaku.
What makes Wagyu beef so special?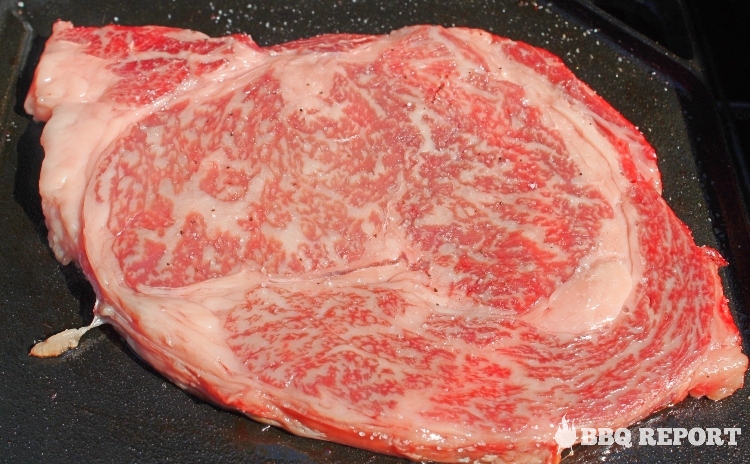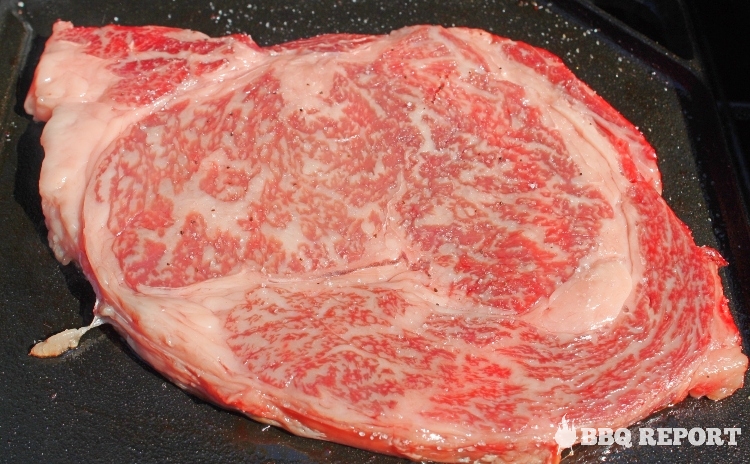 One look at a Wagyu steak will clue you in why it's held in such high regard; the beautiful marbling on these steaks is incredible! This Japanese beef looks like a tender, juicy work of art.
This marbling is caused by the abundance of inter-muscular fat cells. The fat is evenly distributed throughout the muscle. This makes the meat have a pink color and soft texture with a creamy taste.
Japanese A5 Wagyu Ribeye Steak
The good folks at The Meatery wanted me to experience their best-selling product, so they sent me their Japanese A5 Kagoshima Wagyu Ribeye Steak.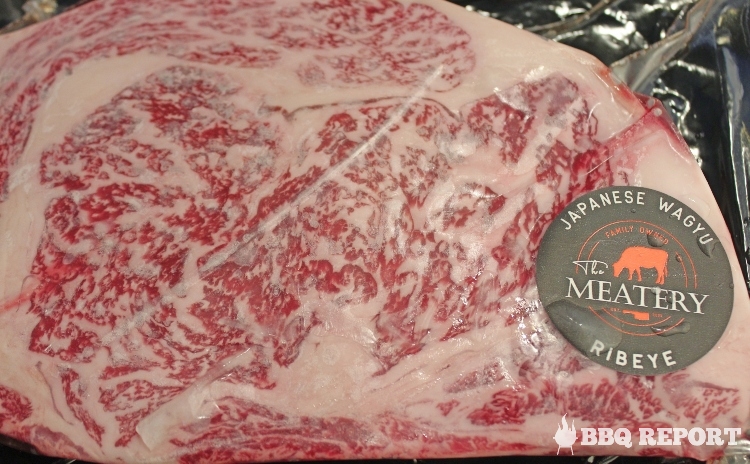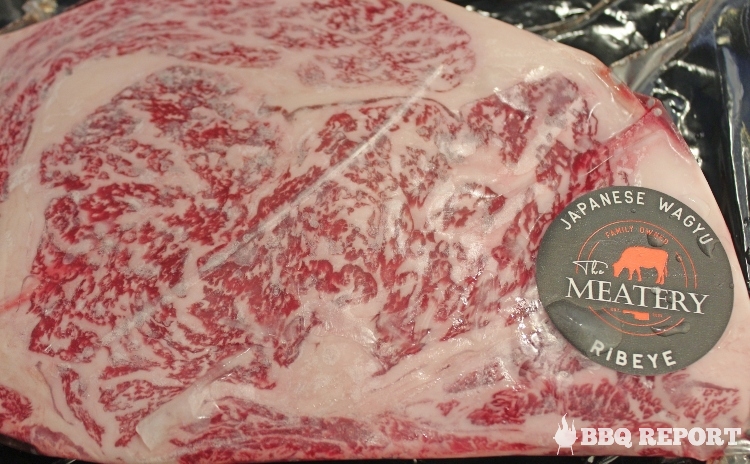 A5 is the highest possible quality rating awarded by the Japanese government for Wagyu. A5 Wagyu has an outstanding balance of fat, smooth texture, and juicy flavors that spread out in the mouth.
I have to admit, when this gorgeous steak arrived, I felt like the Pope had come to visit. Never had I been in the presence of such luxurious meat before in my life.
This Japanese A5 Wagyu even came with its own Certificate of Authenticity from the Japanese government that included the nose print of the cow!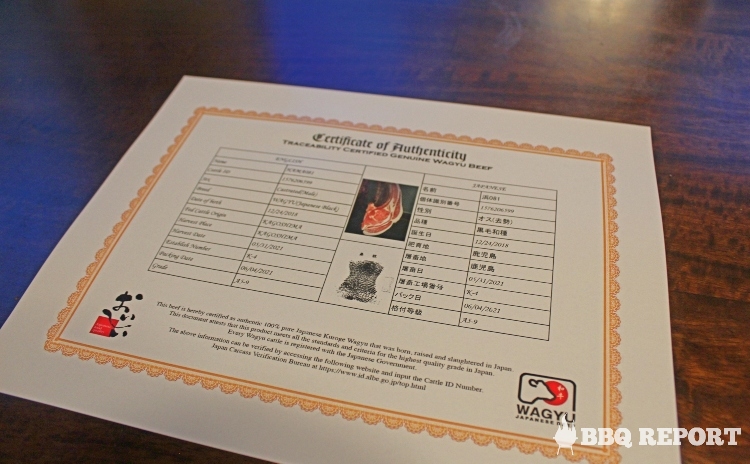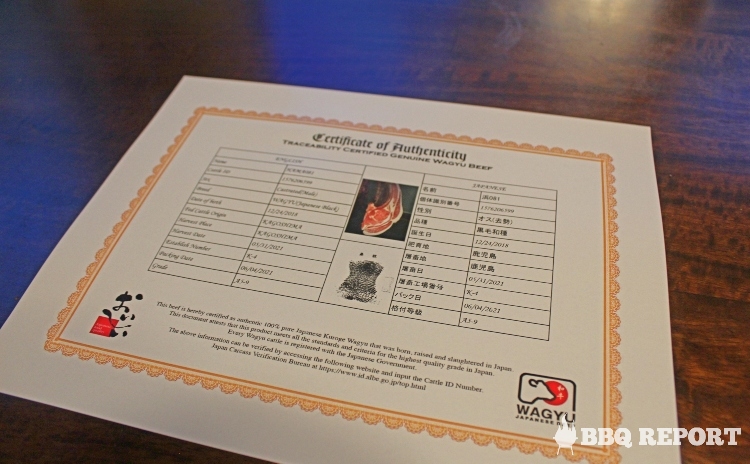 I knew right away this was going to be no ordinary steak.
How to cook Wagyu steak
To learn how to prepare Wagyu steak for the first time, I had to do some research.
Fortunately, the folks at The Meatery included a solid instructional video on their Wagyu ribeye product page that shows, in straightforward steps, how to cook wagyu.
I used the method described in the Meatery video (pan sear method), except I used a cast iron grill pan on my beloved Char-Broil Performance 2-burner grill instead of a stainless-steel pan on the stove.
You DO NOT want to grill Wagyu on a barbecue grill. The fat will melt through the grates and cause flare-ups. Save the grilling for the aged steaks or grocery store ribeye.
The following are the steps for how to cook Wagyu steak for beginners.
Step 1 – Warm to room temperature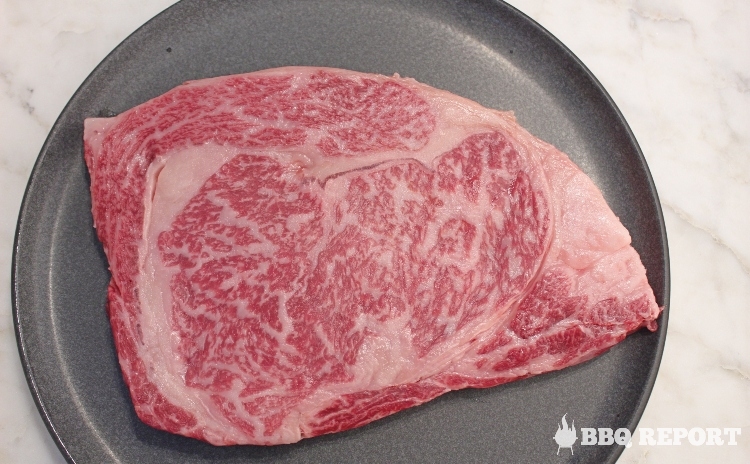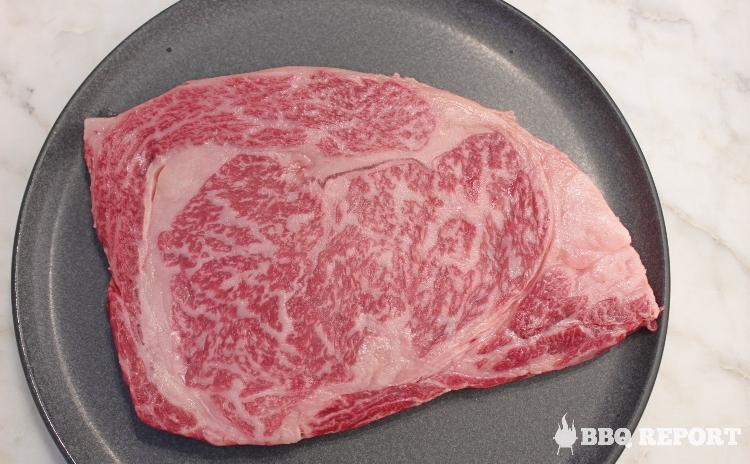 Cold steak doesn't cook very evenly, so you'll want to plan to take it out of the refrigerator around 30-40 minutes before cooking to let it get up to room temperature.
Step 2 – Season
The next step is to season your Wagyu steak. You can use Kosher salt to season your steak, but The Meatery recommends using their delicious Madison Pebeyre Truffle Salt.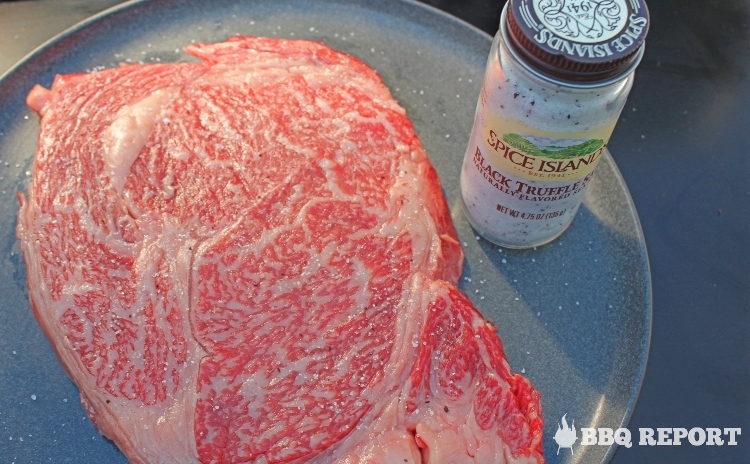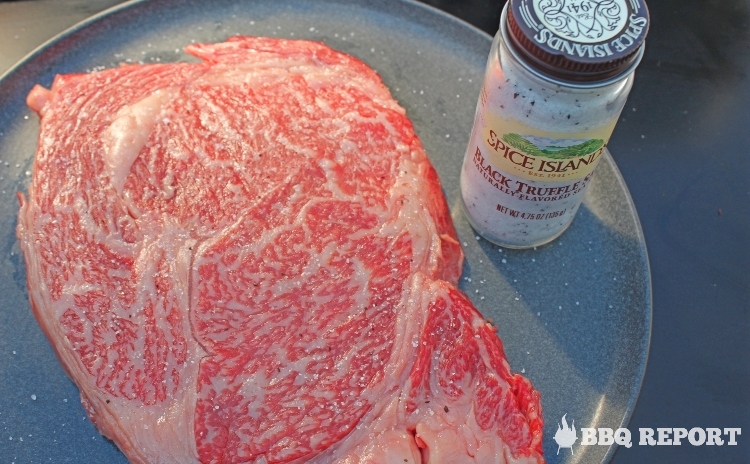 I found the truffle salt gave the Wagyu a bit of an extra delicious depth of flavor the way only truffle salt can.
If you don't have truffle salt, a little sea salt also works well.
Step 3 – Cut into strips (optional)
Wagyu is very rich food, like thick textured butter. Eating a whole steak at once could be a little overwhelming, so you will want to cut it into strips about 2-3 inches wide.
Cutting the Wagyu into strips helps give you a little more control over the meat cooking process, lets you serve small sizes, and allows you to experiment with different cooking times without committing the entire steak.
You can leave the steak in one whole piece if you want, but you may want to use a meat thermometer to monitor its doneness.
I forgot to cut mine until halfway through the cooking process, but it still turned out pretty well.
Step 4 – Preheat the pan or griddle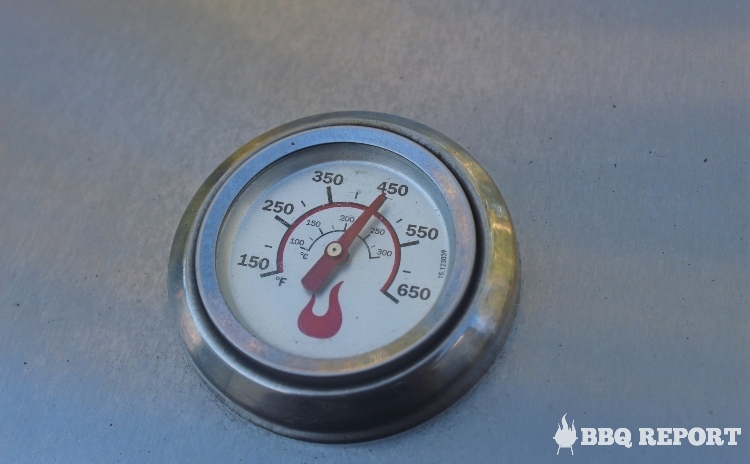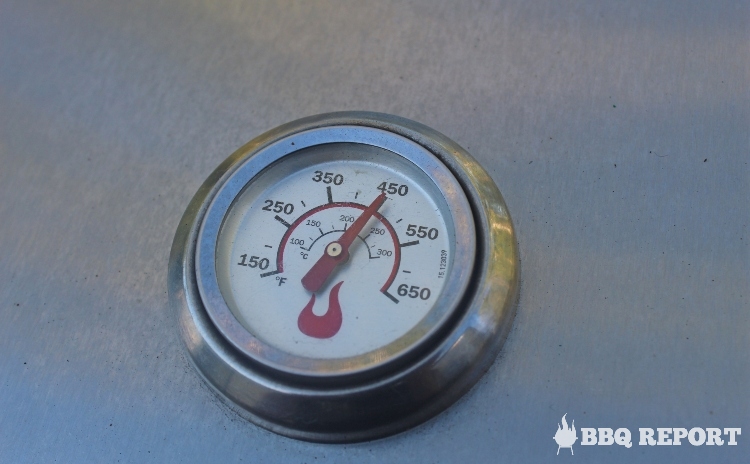 Place your cast iron pan or stainless steel skillet on a stove at medium heat. Allow the pan or griddle to get hot.
I am using a cast iron grill pan on my Char-Broil Performance 2-burner grill for this demonstration.
Wagyu cooks very fast, so you want to make sure the pan or griddle is very hot so you can get an almost instantaneous sear while keeping the inside of the steak around medium rare.
Step 5 – Grease the pan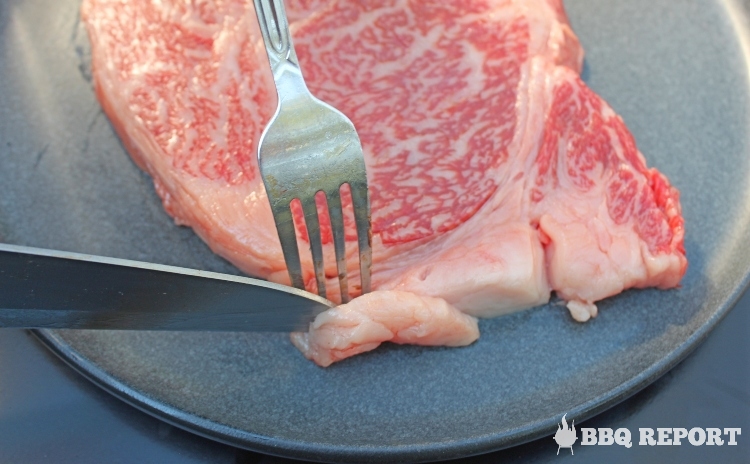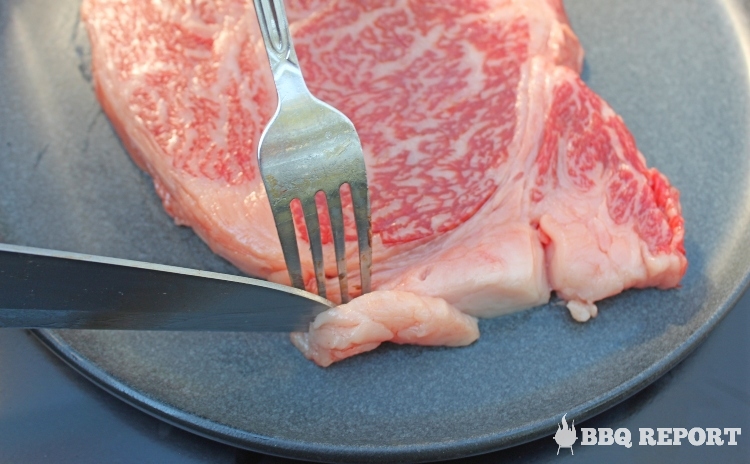 Cut a section of fat from the corner of the Wagyu steak fat in a spot where the fat is especially thick.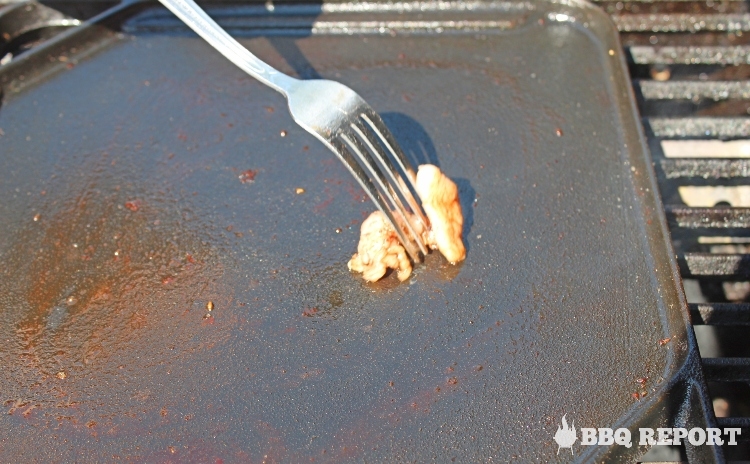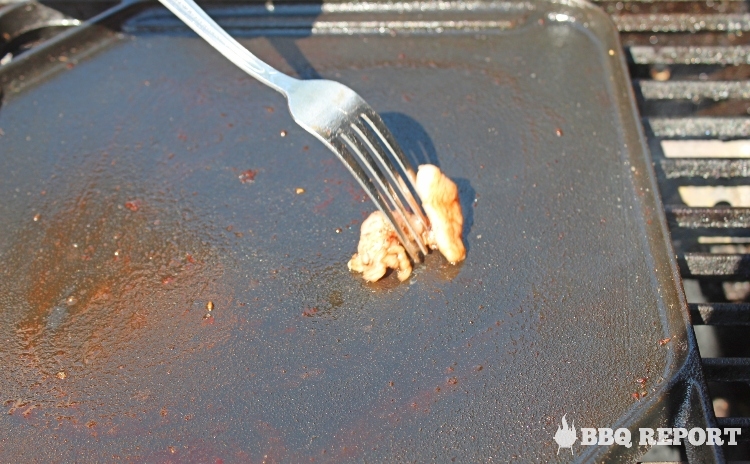 Rub the fat cap around the inside of the pan or skillet. The fat will begin to melt and "grease" the pan to prevent the steak from sticking to the pan.
Step 6 – Cook one side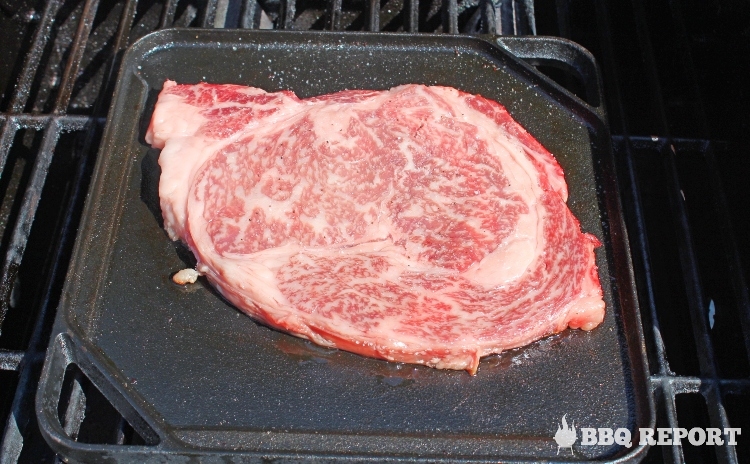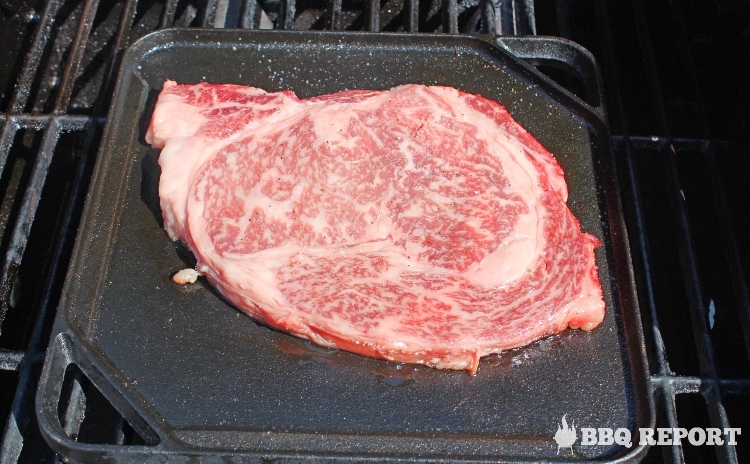 Place your first strips of the Wagyu on the hot skillet and let it start cooking. The steak will "stick" to the pan, but the melting fat will "release it" when it's medium rare and ready.
Step 7 – Flip over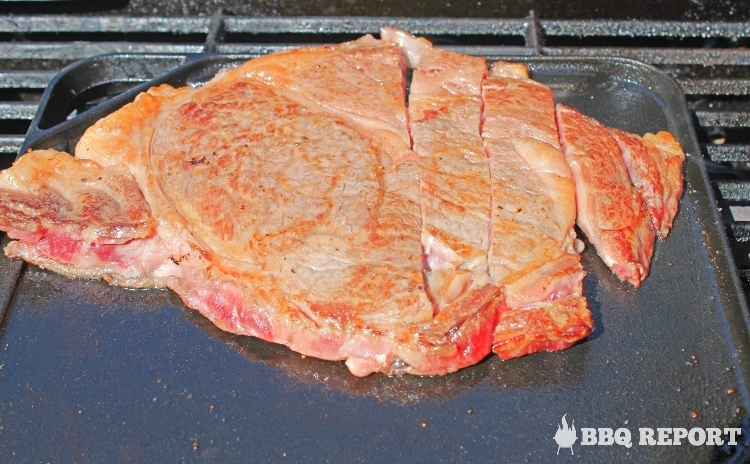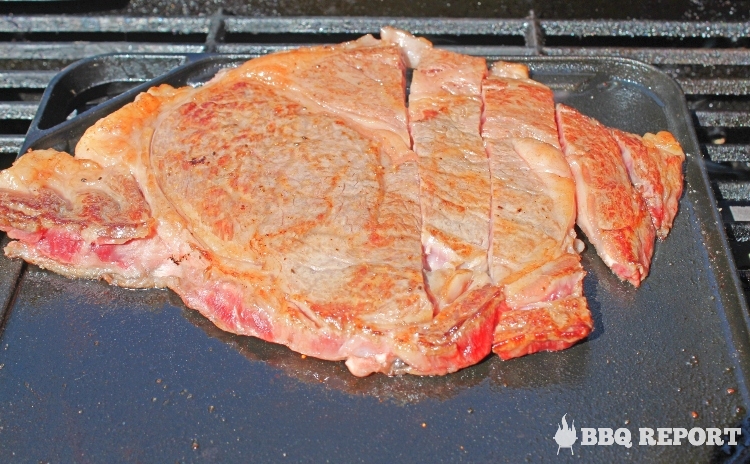 Wait until the pan releases it, about 25-30 seconds, then flip it. Let it cook for about 25-30 seconds more, then remove from the pan or skillet.
Wagyu is very delicate, so use a spatula to flip it to prevent any breakage.
Step 8 – Let it rest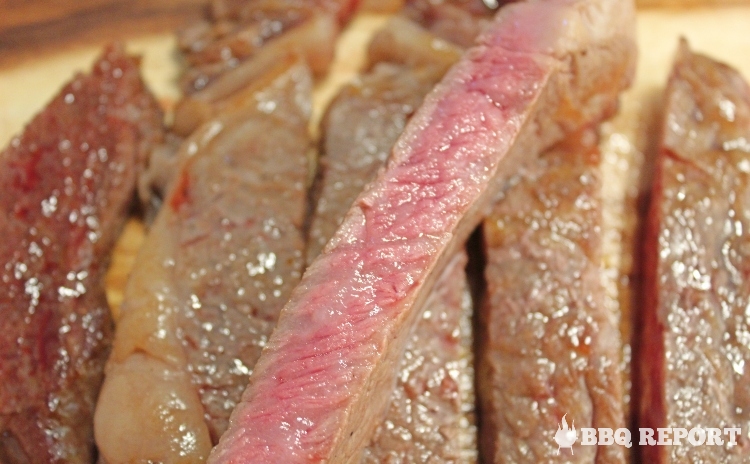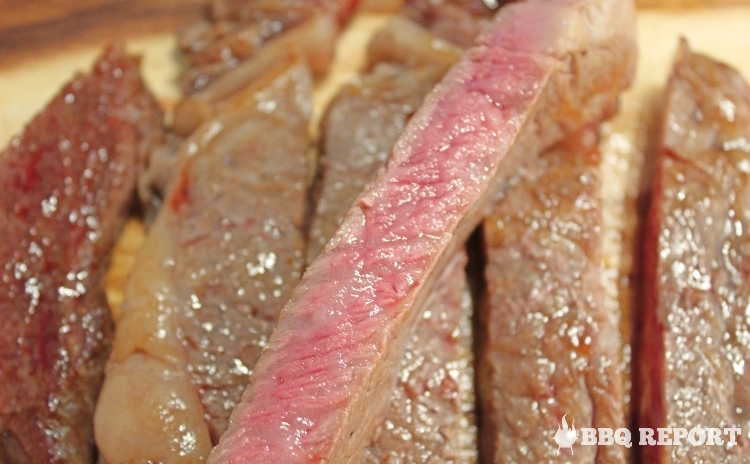 You can eat the Wagyu steak right away, but for best results, give it about 5 minutes to rest before serving.
That's it! It's all over within a few minutes, and now you can enjoy this unbelievably tasting steak.
Takeaways and tips
The following are my observations and tips from my experience cooking my first Wagyu steak:
Don't stress out. Yes, this steak is very expensive. You've probably never cooked anything with this price tag before, and you may feel a little bit of stress, but don't worry about it. You'll find that cooking Wagyu steak is very easy and didn't need to be worried.
Prepare the sides ahead of time. This steak takes about 1-2 minutes to cook, so have your sides ready before you even start cooking the Wagyu. This way, your steak will be nice and hot, at maximum flavor, when you serve it.
Make sure the pan or griddle is very hot. I made the mistake of not heating my cast iron skillet enough and had to put the steak back on for an extra minute or so. Make sure you have high heat and a hot surface before you start cooking the Wagyu.
Don't overcook it. Wagyu should best be enjoyed medium-rare. That means it's only going to cook for a very brief amount of time on each side, maybe 30 seconds each. If you're using a meat thermometer, you'll want an internal temperature of around 130 to 135 degrees for medium-rare.
Make an occasion out of it. I invited several close friends to come over and enjoy this steak with me. It was a wonderful experience for everyone and possibly the only time they'd get to eat real A5 Japanese Wagyu.
What to serve with Wagyu steak
As I said before, Wagyu steak is very rich compared to other beef cuts. You do not want to eat Wagyu steak with heavy sides like potatoes, rice, or pasta.
You will want to choose lighter sides such as a leafy salad, sautéed spinach, sautéed mushrooms, grilled asparagus, roasted broccoli, roasted Brussels sprouts, or grilled zucchini.
For drinks, I would recommend a full-bodied Cabernet Sauvignon or French Bordeaux, but any beverage like beer or sake would also probably pair well.
Where to buy Wagyu steak
There are a lot of places to buy A5 Wagyu beef online, but the online butcher shop that I have personal experience with and can wholeheartedly endorse is The Meatery.
Everything about the experience with The Meatery was top notch – from the ordering process, the delivery speed (3 days!), the packaging (very cold and well-packed), and of course the quality of the meat.
You can also find other online butcher shops with an easy Google search, or you may be able to find Wagyu at your local gourmet butcher shop.
Wrapping up
Learning how to cook your first Wagyu steak is an experience every grilling enthusiast should enjoy at least once in their lives.
I hope this tutorial on how to cook A5 Wagyu beef steak for total beginners was helpful for you and instilled in you the confidence that you can cook a Wagyu steak right. Everyone should try this incredible delicacy at least once in their life.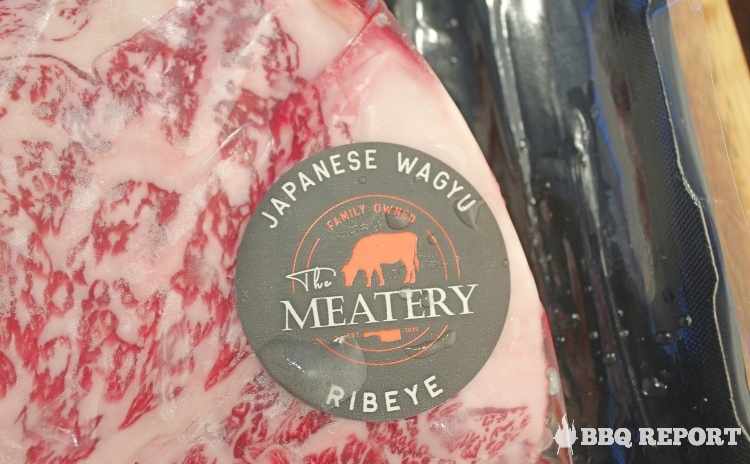 I'd like to thank The Meatery for providing me with this astounding sample of A5 Japanese Wagyu beef. I will never forget the incredible taste.
Chris Johns
Chris Johns is the founder of Rock's Barbecue® and has been an avid barbecue fan for over 20 years. His mission is to make grilling and smoking the best food possible easy for everyone. And each year, he continues to help more people with grilling, smoking, and barbecue recipe recommendations.