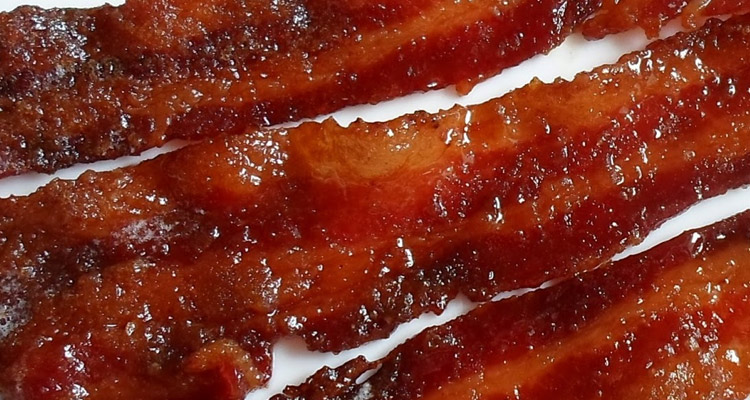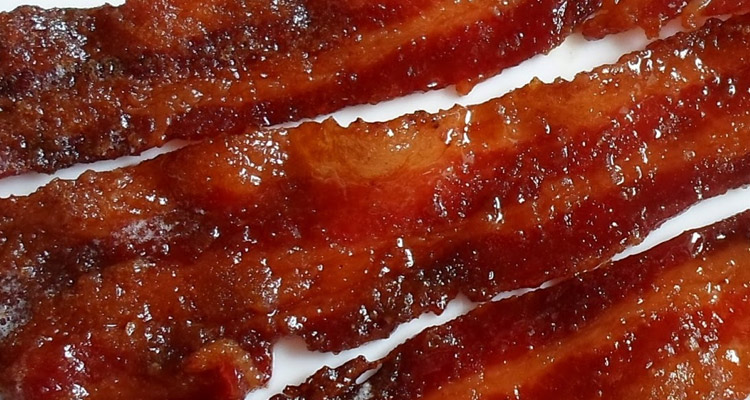 How can you not want to learn more about a recipe called "Pig Candy"?
No, it's not candy for pigs, it's candy made from pigs. Or rather bacon. And not so much candy as a sort of smoked and glazed bacon. But I'm not going to be particular. Pork fat + sugar = a winning combination in my book.
This recipe uses a topping made from brown sugar and cayenne pepper. You spoon it all over the bacon, which goes onto the grill for about 30-40 minutes. You'll want to flip the bacon over every 15 minutes and spoon more topping over it.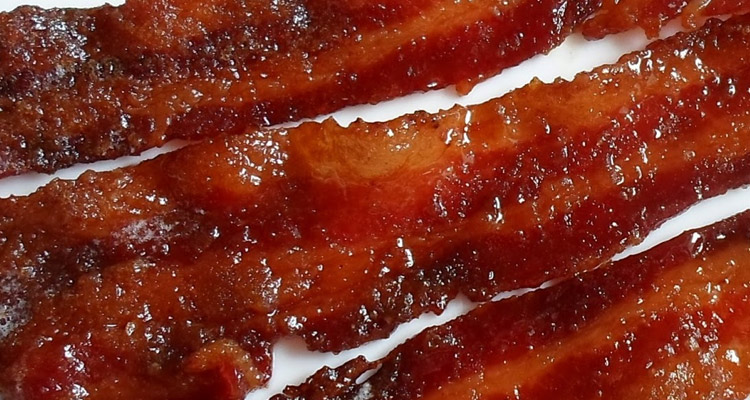 Pig Candy Recipe for the BBQ
This delicious Pig Candy recipe combines sweet and savory for a delicious, maple-bacon treat.
Ingredients
1

lb

thick cut peppered bacon

1/2

cup

dark brown sugar

1/4

tsp

cayenne pepper

1/4

cup

pure maple syrup
Instructions
Arrange the bacon strips on a broiler pan.

Combine brown sugar and cayenne pepper in a bowl and set aside.

Warm up the grill to around 300-350 degrees.

Place the broiler pan with the bacon on the grill and cook for about 15 minutes, then flip the bacon.

Lavishly coat the bacon with the brown sugar mixture and cook for another 15 minutes.

Coat the bacon with the maple syrup on both sides and cook for another 5-10 minutes, depending on how crispy you like it.

Remove from grill, let cool, then serve.
You'll need to try not to eat this candied bacon all at once, it's that delicious.
Related content you might like:
Chris Johns
Chris Johns is the founder of Rock's Barbecue® and has been an avid barbecue fan for over 20 years. His mission is to make grilling and smoking the best food possible easy for everyone. And each year, he continues to help more people with grilling, smoking, and barbecue recipe recommendations.