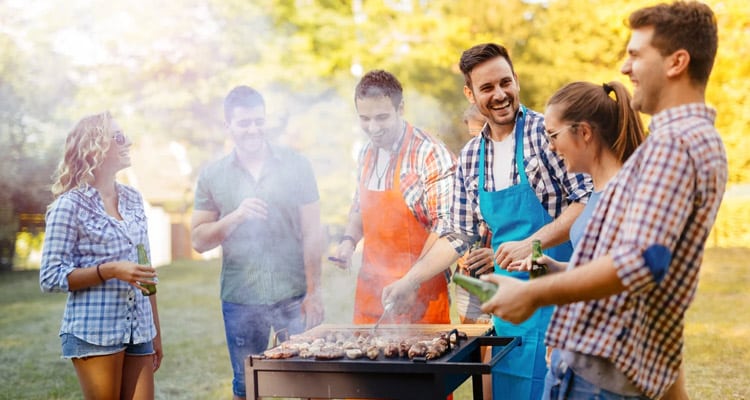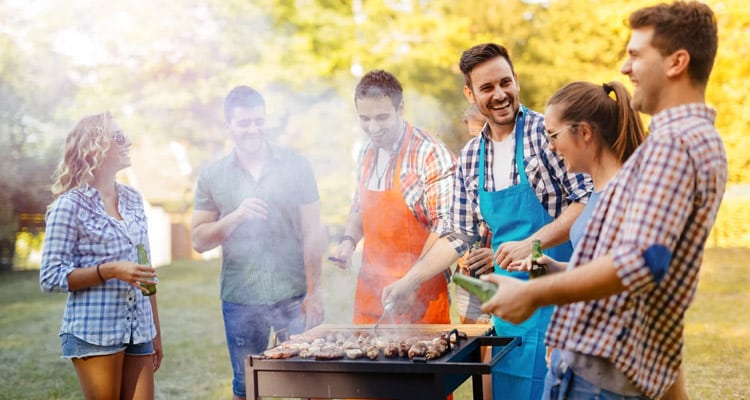 It's a known fact: if you want to be the king of your neighborhood, host a barbecue. People will flock to your backyard and enjoy every second of it, that is, if you host it right. Barbecues are the staple of every summer, and there's nothing quite like biting into a delicious burger on the 4th of July (or just about any other day of the year).
You probably already have some pretty cool tricks up your sleeve when it comes to throwing an awesome barbecue. To take your barbecue to the next level, check out these suggestions.
Buy a Heater
If you want to keep your barbecue party going all night long, you need to have a way to keep people warm when night comes around. Investing in a couple of gas patio heaters from Advanced Systems Heaters will make sure that all your guests are warm and enjoying their time at your barbecue. Make sure they're strategically placed around your yard so people don't have to huddle together to stay warm and can spread out a little bit.
Some heaters sit right on top of tables, so choosing one of those in addition to the larger stand-up heaters could be a good idea. There are many different gas patio heater models out there, so find one that fits with the design of your backyard and enjoy warmer nights at all of your barbecues!
Here is a list  of the top 3 best selling patio heaters available on Amazon:
Theme Your BBQ
This might seem like a weird suggestion at first, but your guests are guaranteed to love it. Rather than just a traditional afternoon summer barbecue, opt for something more…interesting. Maybe you want to host a superhero barbecue or a safari barbecue. Try and make every aspect of your barbecue party follow the theme, including the dinners.
Opt for some different kinds of sides instead of traditional barbecue grub like potato salad or macaroni salad. Or throw some crazy kicks into those traditional recipes to go along with your theme. Your guests will enjoy themselves, and it will make for some interesting conversation.
Opt to Try Some New Meats
Sure, hamburgers and hot dogs are the staples of any good barbecue, but if you really want to take it to the next level, you should offer your guests something more. Think outside the box. Go for some delicious briskets or some sizzling hot links that will have all of your guests satisfied. Whatever you decide to grill, make sure you start marinating early.
The earlier is better, and if you can start marinating 24 hours early, you should because it will make your meat that much better. Make sure you have some vegetarian options if anyone doesn't eat meat, too!
Have Fun Games
Try and add some games to your barbecue. Standing around, talking, and drinking beers is great, but adding some games will keep people entertained. Beanbag toss is a traditional one, but don't limit it to that. Be sure to keep a football out there, too, in case the crew wants to play a game spontaneously!
Related content you might like:
Chris Johns
Chris Johns is the founder of Rock's Barbecue® and has been an avid barbecue fan for over 20 years. His mission is to make grilling and smoking the best food possible easy for everyone. And each year, he continues to help more people with grilling, smoking, and barbecue recipe recommendations.